Flow Machines
Augmenting Creativity with AI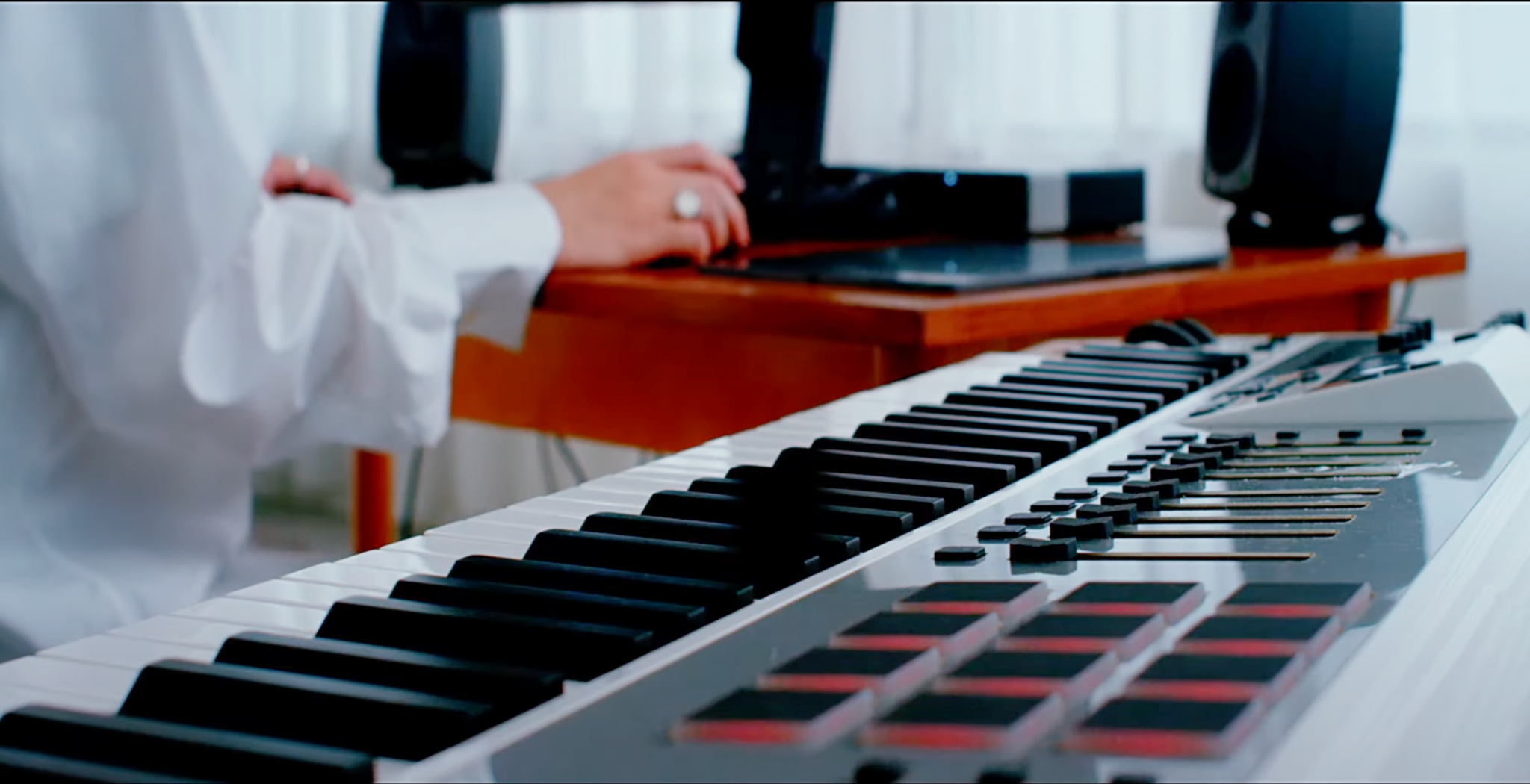 Augmenting Creativity with AI
Flow Machines is a research, development, and a social implementation project that aims to expand the creativity of creators in music.
Music has been expanding together with new technology and creators who have applied them to music creation.
Flow Machines is working with creators to generate new music using cutting-edge machine learning technology.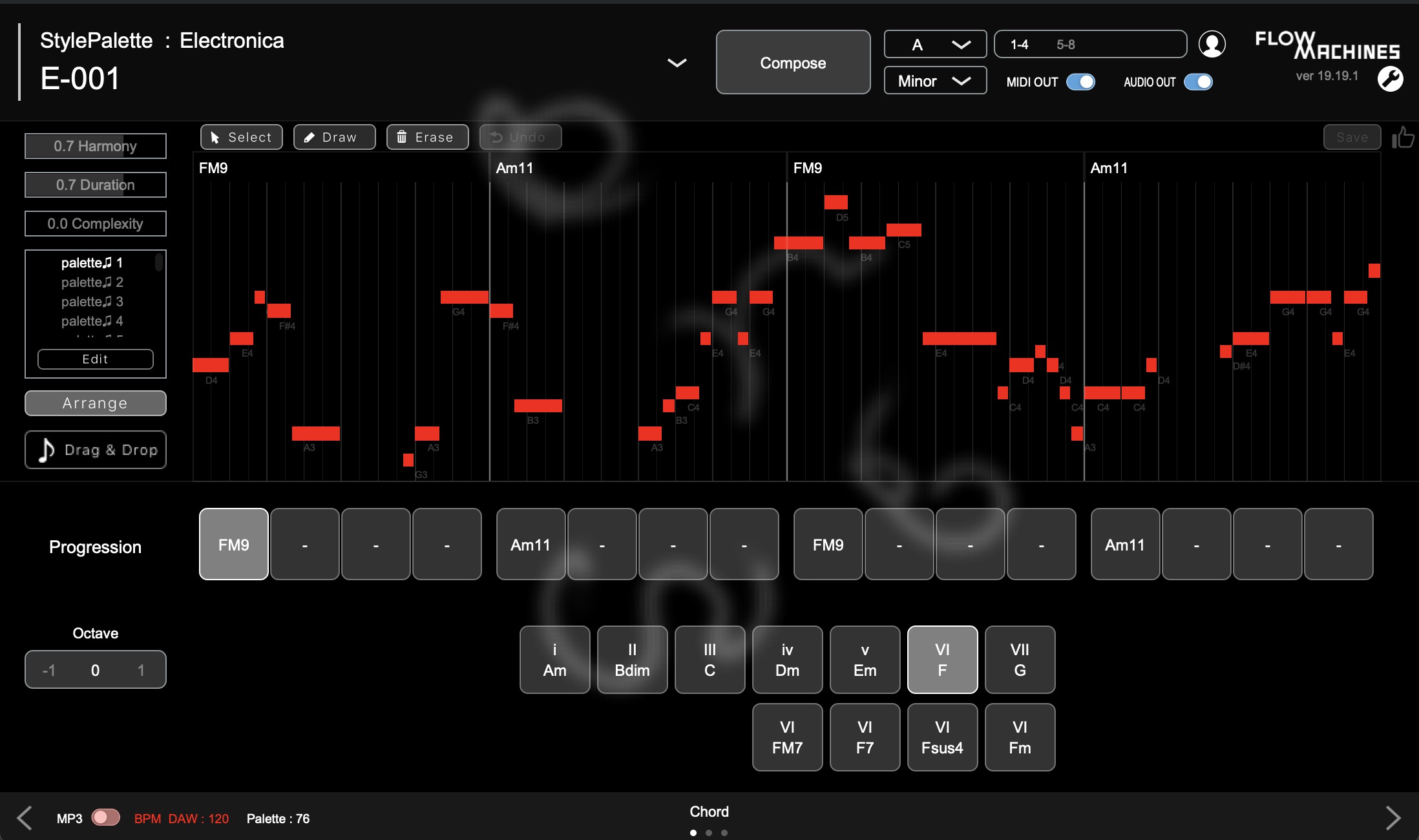 Compose melodies based on creators' intentions
By selecting style and chord progression, AI will analyze various music and suggest 4 or 8 bar melody based on the constructed musical rules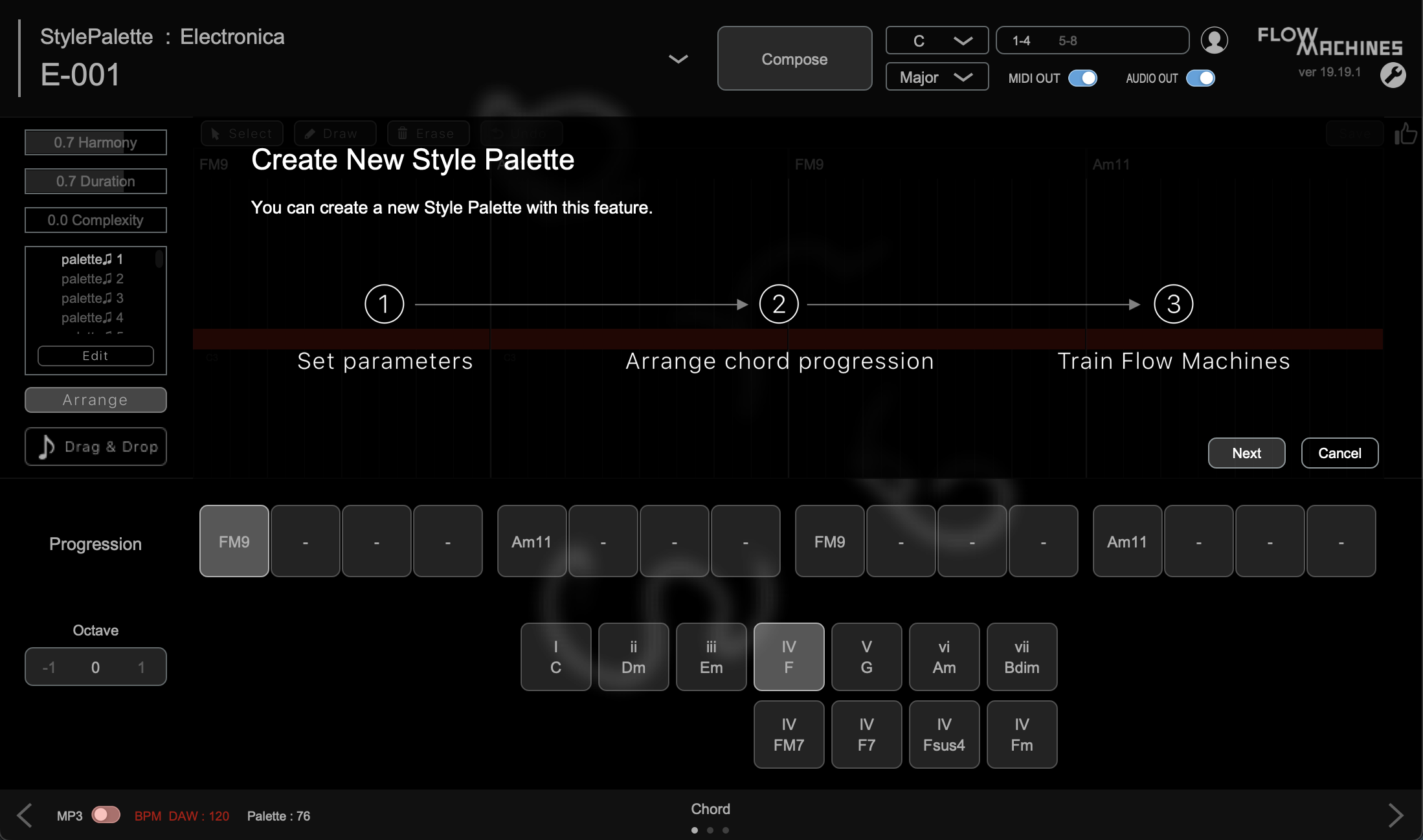 Create your original Style Palette
By training your original melody to Flow Machines, you can make your own Style Palette which creates new melody based on your style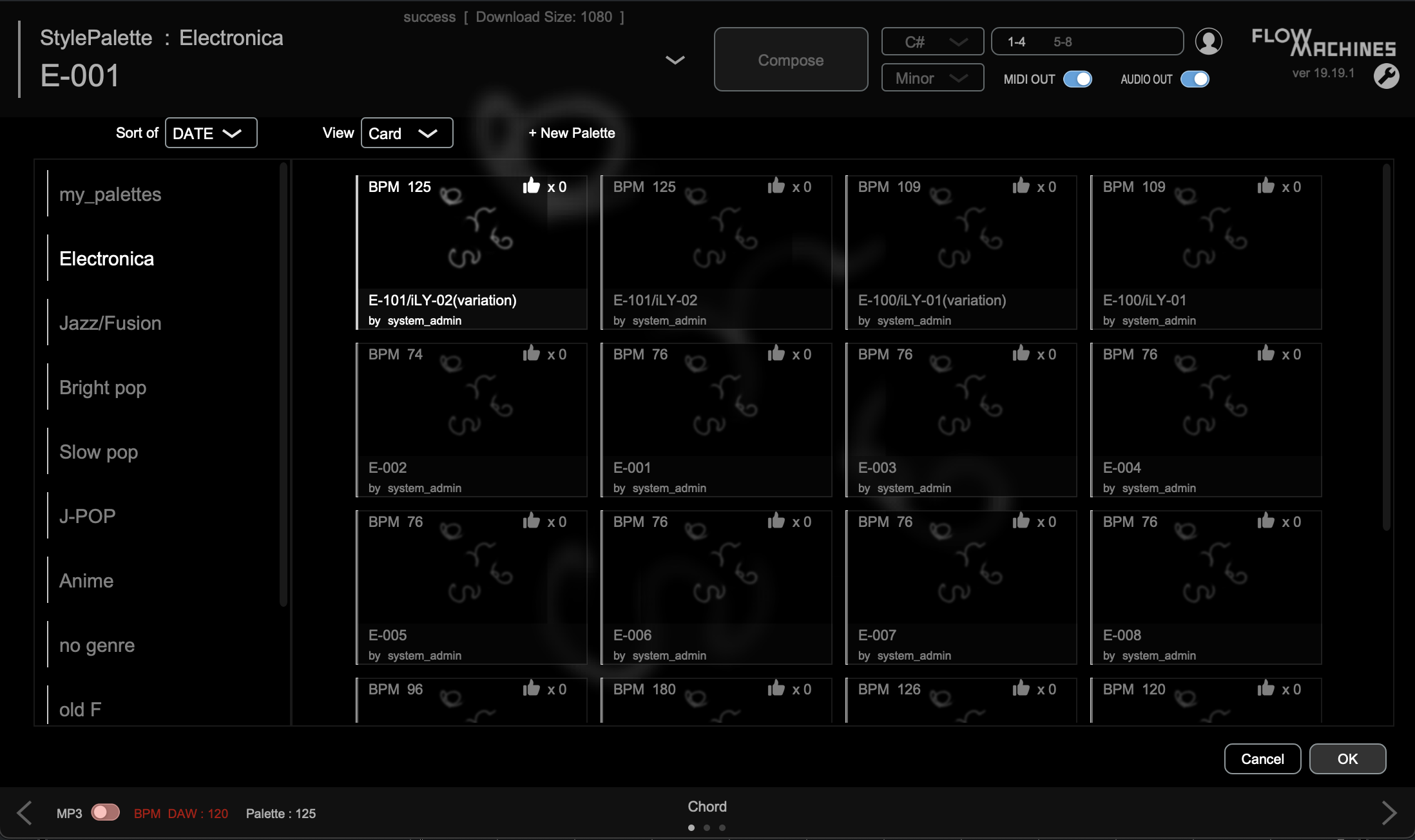 100+ Style Palette Presets
There are over 100 presets of Style Palette such as "Pop" or "EDM" Infinite number of melodies can be suggested from each Style Palette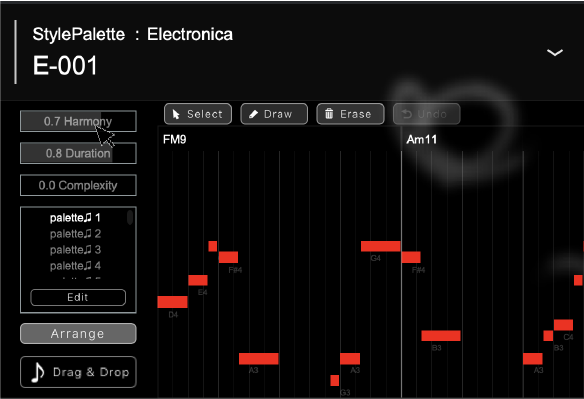 Parameter for composing
Harmony of melody and chord
Note duration
Complexity of the melody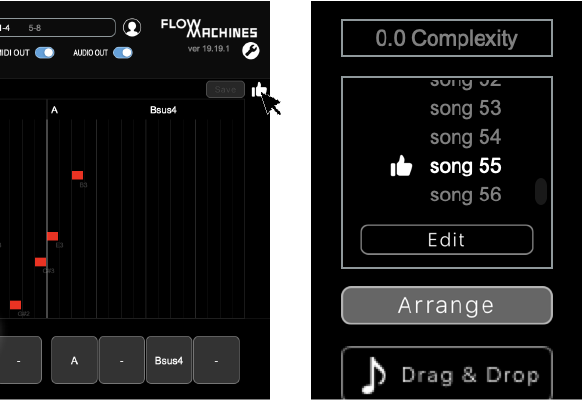 "Like" and save your favorites
Push like button to save your favorite ideas from AI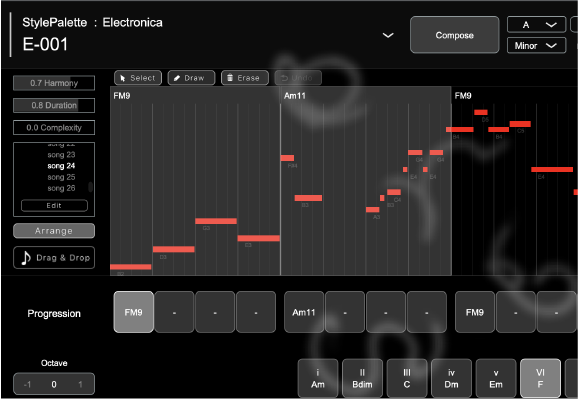 Re-compose specific bars
Select the bars you want to re-compose, and keep your favorite ones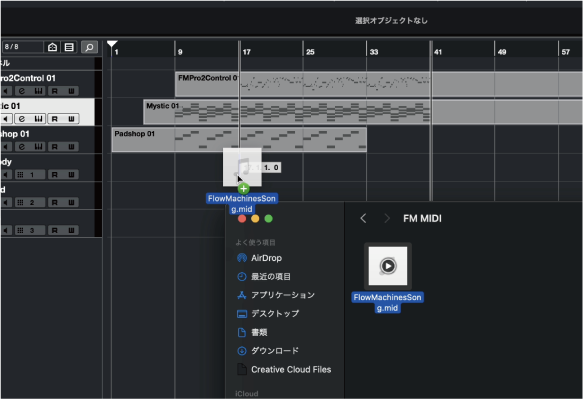 MIDI export function
You can export your favorite melodies from the Export MIDI button and transfer them to your DAW for immediate incorporation into your own songs!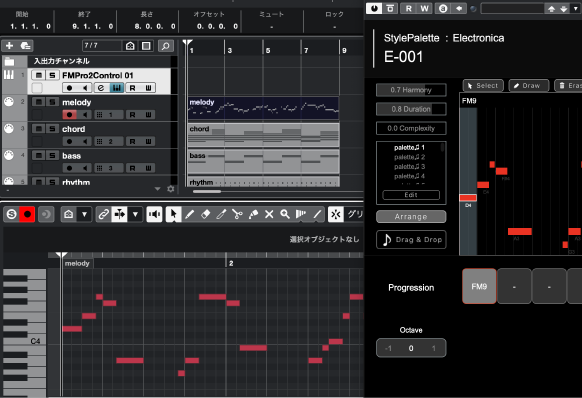 Edit MIDI
Melodies transferred to the DAW with the MIDI export function can be freely edited as MIDI data, so you can make them sound the way you like!
System Requirements
Mac OS:
macOS Big Sur 11.0以上
DAWs that have been tested:
Cubase Pro 11/12
Studio One 5
Ableton Live 11
Digital Performer
Logic Pro
GrageBand
Pro Tools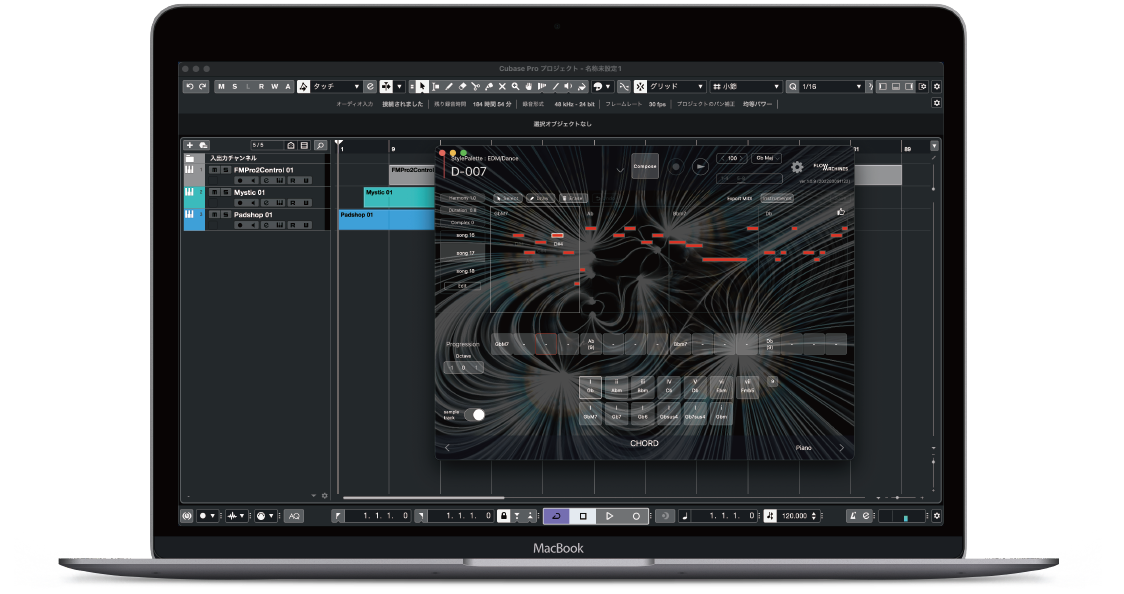 Try Flow Machines
The application can be downloaded from the App Store.
Experience a new way to create music with Flow Machines!
Basic Flow Machines operation
Create your original Style Palette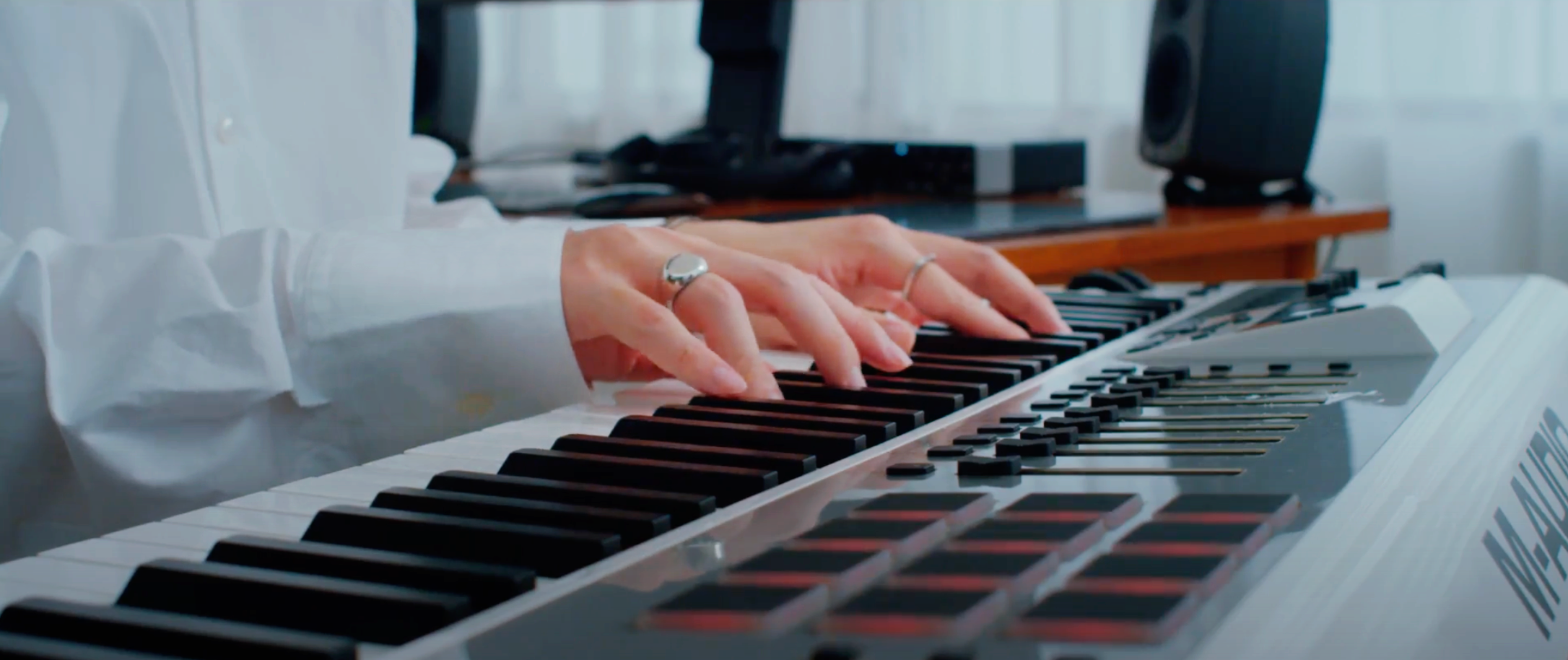 iPad version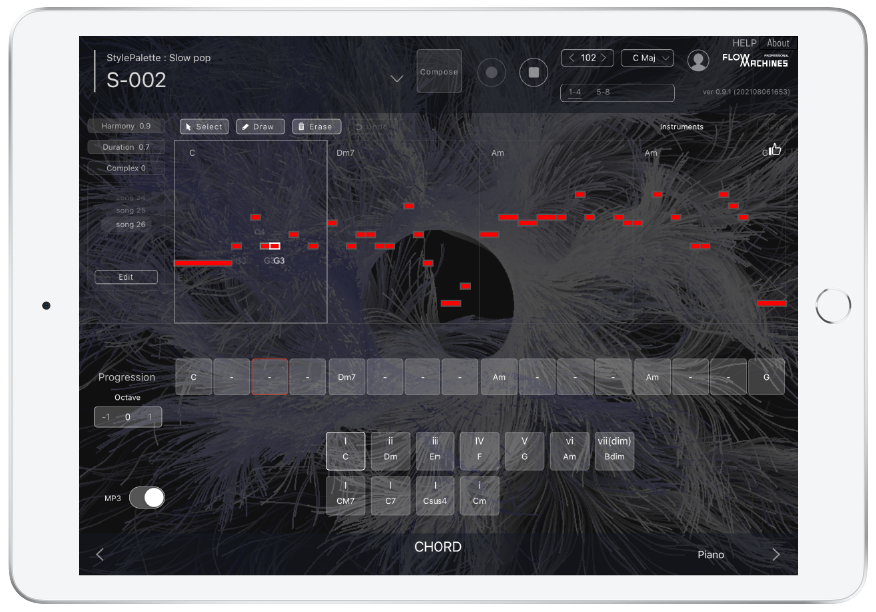 Flow Machines on iPad
Flow Machines is also available for download on the iPad.
The operation method is the same as Mac OS.
You can easily create melodies anytime and anywhere on your iPad, which you can easily carry around with you.
News