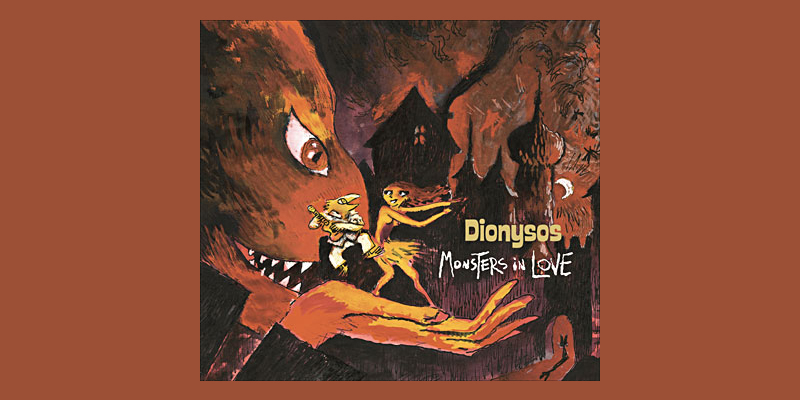 Reflexive Looper session with Michaël Ponton
We had a great Reflexive Looper session with Michaël Ponton aka Miky Biky – lead guitar of the Dionysos – and our artist in residence Benoît Carré.

The Reflexive Loooper is an interactive artificial intelligence system. First of all, through a real-time classifier, the Reflexive Looper identifies the musician's playing modes (e.g. bass-lines, chords, solos, drums or choirs). Using these automatically derived classes, it knows how to listen, store and respond to the musician's performance. Therefore, the Reflexive Looper fills in the missing instruments, generating new musical material in the musician's style.
The Dionysos self-produced their first album, Happening Songs, with entirely English lyrics. After their second album The sun is blue like eggs in Winter, in 1999, they signed to a major label and released Haïku. This album brought the band in to the public eye, mainly thanks to the success of the single "Coccinelle".
The group has strong non-musical influences from Tim Burton and Roald Dahl. A lot of the songs are surreal and many feature nonsense lyrics (for example "Surfin Frog"). The albums Monsters in Love and La mécanique du cœur take place in a surreal world full of whimsical monsters and other fantastic characters. Joann Sfar illustrated the cover art for the comic books as well as the two albums. Sfar's eccentric and humorous brand of fantasy fiction fits nicely to the band's fantasy-humor albums. Also, the name of the band comes from the ancient Greek god Dionysus, which in French is Dionysos.
Summing up – the band released the last album in 2016; the title is "Vampire en Pijama". Enjoy the song and video for Vampire de l'amour: